Private vs Public
When it comes to medical treatment, there are basically two options:
The Public System
The Private System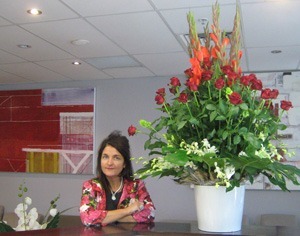 Every Australian is entitled to free treatment in a public hospital. You are entitled to be treated for your breast cancer as a public (Medicare) patient in a public hospital. You will be treated by doctors nominated by the hospital, you will not have the particular doctor of your choice and you may see a different doctor at each visit. You will not however be charged for most treatment and care costs. In Australia we have with some excellent public hospitals and many doctors who work in private practice also do some sessions in public hospitals because they believe the public system should be supported. If you choose to be a public patient, Medicare will cover the costs of your treatment in a public hospital at no charge, but you cannot choose the doctor who will treat you and your operation may be undertaken by a senior trainee surgeon under supervision rather than the accredited specialist surgeon themselves.
Private health insurance covers you for treatment as a private patient in a private hospital of your choice, with the doctor of your choosing. Private health insurance can have the following advantages: freedom to choose your doctor, shorter waiting times for elective surgery and access to private hospitals. Private patients are given greater flexibility when scheduling elective/semi-elective surgery and shorter waiting times. Breast cancer surgery is semi-urgent, and delays of up to several weeks are acceptable in terms of cancer survival/outcome. Many patients however are keen to have their surgery performed sooner than can be offered in the public system. Private hospitals may also be more comfortable and give a greater choice of admission dates. They may offer 'luxuries' such as single rooms, private bathrooms and TVs. These are not however generally the main reasons that prompt women to be treated in the private sector. For the majority of women who choose to have their breast cancer treated in the private sector, the most important factor influencing their decision making is the ability to select the doctor of their choice.
In the private health system you have the ability to select the surgeon of your own choice, who will actually themselves physically perform your operation, the qualifications and experience of whom will often be superior (as you will not get a trainee surgeon). A recent Doctors Health Working Group (AMA, SA) survey found that approximately 90% of doctors themselves have private health insurance. For patients who think that selecting your surgeon doesn't matter, and that all surgeons are equivalent when it comes to your breast cancer treatment, please see the sections on What to Consider and Benefits of Surgical Specialization.