Suggested Websites: High Risk Individuals
Suggested Websites: High Risk Individuals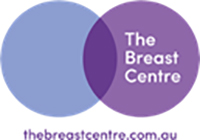 https://www.melbournebreastcancersurgery.com.au/information-resources-for-high-risk-women.html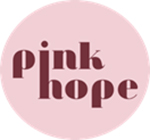 Pink Hope is a breast and ovarian preventative health hub, working to ensure every individual can assess, manage and reduce their risk of breast and ovarian cancer, while providing personalised support to at-risk women.

https://www.genetics.edu.au/SitePages/Home.aspx
The Centre for Genetics Education (CGE), in Sydney, Australia, is dedicated to providing current and relevant genetics information to individuals and family members affected by genetic conditions and the professionals who work with them.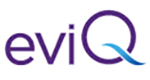 https://www.eviq.org.au/cancer-genetics/adult/genetic-testing-for-heritable-pathogenic-variants
https://www.eviq.org.au/cancer-genetics/adult/risk-management
eviQ is an Australian government, online resource of cancer treatment protocols developed by multidisciplinary teams of cancer specialists. With a goal to improve patient outcomes and reduce treatment variation, eviQ provides evidence-based information to support health professionals in the delivery of cancer treatments at the point of care.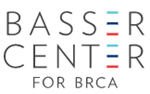 https://www.basser.org/resources
The Basser Center for BRCA is the first comprehensive center for the research, treatment, and prevention of BRCA-related cancers.

https://www.dana-farber.org/cancer-genetics-and-prevention/
https://www.dana-farber.org/research/departments-centers-and-labs/integrative-research-centers/center-for-brca-and-related-genes/
Dana-Farber Cancer Institute in Boston has a Center for Cancer Genetics and Prevention and a Center for BRCA and Related Genes

https://www.facingourrisk.org/
FORCE IS dedicated to providing up-to-date, expert-reviewed information and resources for individuals and families facing hereditary breast, ovarian, pancreatic, prostate, colorectal and endometrial cancers that help people make informed medical decisions. Their community includes people with a BRCA, ATM, PALB2, CHEK2, PTEN or other inherited gene mutation.

https://www.komen.org/breast-cancer/risk-factor/topics/options-for-women-at-high-risk/
https://www.komen.org/breast-cancer/risk-factor/topics/brca-genes/#risk-lowering-options
https://www.komen.org/breast-cancer/risk-factor/topics/inherited-genetic-mutations/

https://medlineplus.gov/genetics/understanding/

https://www.cancer.gov/about-cancer/causes-prevention/genetics/brca-fact-sheet
https://www.cancer.gov/about-cancer/causes-prevention/genetics/overview-pdq
https://www.cancer.gov/types/breast/hp/breast-ovarian-genetics-pdq
https://www.cancer.gov/about-cancer/causes-prevention/genetics/risk-assessment-pdq
https://www.cancernetwork.com/view/prevention-and-screening-hereditary-breast-and-ovarian-cancer
https://www.breastcancer.org/risk/risk-factors/genetics

https://www.mskcc.org/cancer-care/risk-assessment-screening/genetic-counseling-and-testing/hereditary-cancer-genes-and-hereditary-cancer-syndromes/hereditary-breast

https://www.cancer.net/cancer-types/hereditary-breast-and-ovarian-cancer

https://www.cdc.gov/cancer/breast/young_women/bringyourbrave/hereditary_breast_cancer/index.htm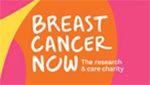 https://breastcancernow.org/information-support/have-i-got-breast-cancer/family-history/genetic-testing-altered-breast-cancer-genes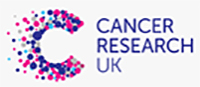 https://www.cancerresearchuk.org/about-cancer/causes-of-cancer/inherited-cancer-genes-and-increased-cancer-risk/inherited-genes-and-cancer-types