Brooke Thomas
BSc (Nursing)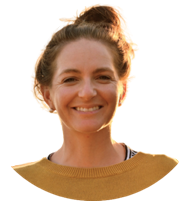 Brooke graduated with a Bachelor of Science (Nursing) from Curtin University of Technology, Western Australia in 2011. She worked as a surgical nurse across two major tertiary hospitals in Perth, WA,and during this time completed her post graduate certificate in Clinical Nursing. In 2015 Brooke moved to London where she worked at the London Breast Clinic on Harley Street for two years,before moving back to Melbourne in 2017 and taking up the role of Breast Care Nurse Coordinator at the Breast Centre.
Brooke is based in The Breast Centre consulting suite, and is available to all patients right from the time of diagnosis for information, provision of educational resources, assistance with obtaining prostheses, psychosocial support and counselling in a private, dedicated counselling room. The service provided is confidential.
Brooke attends our weekly Breast Centre Multidisciplinary Meeting and works very closely with specialist breast surgeon Jane O'Brien, and is therefore able to discuss and reinforce all information provided during consultations, during which she is present.
If you are admitted to hospital, Brooke will visit you each day to spend some time with you and, importantly, listen to how you're feeling. She will provide you with appropriate information to help you understand and adjust to what you are going through. When it's time to go home, our she will help you prepare for your discharge and will make contact following discharge from hospital.
Brooke facilitates enrolment in an oncology rehabilitation programme, one of which is available in the building in which we consult in East Melbourne, and also encourages exercise physiology assessment.
For patients who have chemotherapy onsite here at St Vincent's Private Hospital East Melbourne, Brooke liaises closely with her colleague, chemotherapy nurse practitioner Marisa Stevens.
Brooke and Marisa also run a regular social group for St Vincent's Private Hospital East Melbourne breast cancer patients, and together created the BreastCare Directory to provide a single point of reference to answer practical needs following a breast cancer diagnosis.