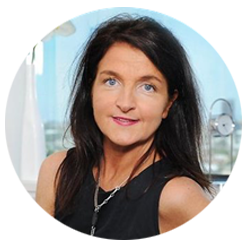 Jane O'Brien
MB.BS FRACSSpecialist Oncoplastic Breast Cancer Surgeon
Jane O'Brien is a specialist oncoplastic breast cancer surgeon who specialises in surgery for breast cancer and prophylactic/preventive surgery for high risk individuals.
Her area of special interest is in "oncoplastic" breast surgery, aimed at maximising the cosmetic result following breast conservation surgery for breast cancer using advanced surgical techniques, and nipple-sparing mastectomy and
reconstruction, both in the preventive setting and as treatment for cancer.
Read More
Current News
Newsletter Winter 2020

ATTENTION ALL PATIENTS, DOCTORS AND PRACTICE MANAGERS

COVID 19 UPDATE

13.7.2020

ALL REVIEW APPOINTMENTS, EXCEPTING POSTOPERATIVE CHECKS, ARE UNFORTUNATELY AGAIN SUSPENDED, EFFECTIVE IMMEDIATELY, FOR AT LEAST THE DURATION OF THE CURRENT 6 WEEK LOCKDOWN PERIOD.
THIS PRECAUTION IS BEING TAKEN IN ORDER TO MINIMISE THE RISK OF EXPOSURE TO OUR PATIENTS WHO ARE CURRENTLY UNDERGOING NEOADJUVANT CHEMOTHERAPY (NEOADJUVANT OR ADJUVANT) AND/OR AWAITING BREAST CANCER SURGERY
THIS IS OBVIOUSLY EXTREMELY DISAPPOINTING, HAVING ONLY LAST MONTH RECOMMENCED FACE-TO-FACE, IN OFFICE CONSULTATIONS FOR PATIENTS WHO ATTEND FOR ROUTINE SURVEILLANCE AS PART OF THEIR FOLLOW UP AFTER TREATMENT FOR EARLY BREAST CANCER
OR FOR HIGH RISK SCREENING LAST MONTH, FOLLOWING THEIR INITIAL SUSPENSION 16.3.20.
THE BREAST CENTRE OFFICE CURRENTLY REMAINS OPEN, WITH REDUCED HOURS, AND NEW PATIENTS WITH A CONFIRMED BREAST CANCER DIAGNOSIS OR HIGHLY SUSPICIOUS IMAGING WILL CONTINUE TO BE SEEN URGENTLY.
I STRONGLY ENCOURAGE ALL PATIENTS WITH A BREAST SYMPTOM TO SEE THEIR GP ASAP FOR APPROPRIATE INVESTIGATION, AS DELAY IN BREAST CANCER DIAGNOSES IS BECOMING AN INCREASING CONCERN WITH THE SECOND LOCKDOWN
ALL BREAST CANCER SURGERY IS CURRENTLY PROCEEDING AS NORMAL, WITH ALL PATIENTS REQUIRING PREOP COVID TESTING AS PER A NEW DEPT OF HEALTH REGULATION
URGENT APPOINTMENTS MAY BE MADE BY CONTACTING THE PRACTICE ON 03 9928 6261 OR FAXING A REFERRAL TO 03 9928 6260
A RAPID ACCESS PATIENT APPOINTMENT FORM may be found on this website
FOR URGENT MEDICAL MATTERS, Jane O'Brien may be contacted by email: Jane.OBrien@svha.org.au
REGULAR UPDATES WILL BE POSTED ON THIS WEBSITE and on our SOCIAL MEDIA CHANNELS (www.facebook.com/DrlaneOBrien and www.instagram.com/DrlaneOBrien)
PLEASE NOTE:
As Jane O'Brien's practice has evolved over the years, the focus has increasingly been on surgery for breast cancer, and prophylactic/preventive surgery for high risk individuals, and there is currently extremely limited capacity to take on new
patients with benign breast conditions. Urgent appointments are set aside in all consulting sessions to accommodate patients with a confirmed or strongly suspected diagnosis of breast cancer in a timely fashion, however unfortunately the capacity
to routinely offer appointments to new patients who have symptoms and imaging which is not suspicious of breast cancer is very limited.
The Breast Centre at St Vincent's Private Hospital East Melbourne
Specialist Oncoplastic Breast Cancer Surgeon
Fewer than 9% of Australian surgeons are female, and The Breast Centre at St Vincent's Private Hospital East Melbourne is therefore very fortunate and proud to be able to offer our breast patients the expertise of a highly trained and extremely
experienced female specialist breast and oncoplastic surgeon, with extensive international training and experience.
This website is not intended to provide exhaustive and detailed medical literature all of which can be found on the many high quality recommended breast cancer websites. It is hoped that it provides useful information and assistance on how to
make informed decisions on some of the less widely covered practical aspects of breast cancer care, including what issues to consider when choosing your breast surgeon.