Second Opinions
With so many breast cancer treatment options, it's normal to be concerned that you may not have all of the information on treatments that are available to you. Many women seek a second opinion after a breast cancer diagnosis in order to confirm their surgeon's recommended treatment plan, or to seek options elsewhere. After a breast cancer diagnosis, it is important that you have an understanding of all the options available to you and that you feel empowered to make the best decision possible based on your individual needs. It often takes time and several explanations going over the same questions for an anxious and fearful patient to understand and be satisfied with the medical recommendations. Often there are several approaches to a problem and sometimes there is no definitive answer, given the limitations of current medical science.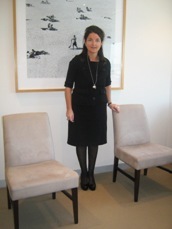 You may want therefore to get a second opinion from another surgeon. Some people feel uncomfortable doing this but specialists are used to patients doing this. Requesting a second opinion was once felt to be offensive or to represent a lack of confidence in their primary doctors. This is much less the case today, and most busy, well-intentioned doctors are comfortable with a woman requesting a second opinion. In fact, it is cause for concern if the doctor rendering the first opinion is defensive or non-cooperative as you pursue a second opinion. Your surgeon can certainly assist you in recommending a surgeon for a second opinion, however most patients prefer to arrange this via their GP, so that it is a truly independent opinion. A second opinion is not going to your surgeon's business partner or golfing mate. It will often involve going to a different institution. Your GP can refer you to another breast specialist and will send all your results to the second-opinion doctor. A second opinion can confirm or suggest changes to your doctor's recommended treatment plan, reassure you that you have explored all of your options, and answer any questions you may have.
YOU are the most important member of your treatment team. Every woman is different and every breast cancer treatment plan will be different. By talking to your doctors and working together, you can all together decide what is best for YOU.
A US study found that a second opinion from a group of breast cancer experts was different in some way from the original treatment recommendations given to women with breast cancer more than half the time. Sometimes the diagnosis was different because of a different interpretation of a mammogram or biopsy. Sometimes the treatment plan was different because of a different opinion on when a particular treatment should be given. Overall, 52 percent of patients whose original diagnosis and treatment recommendations were taken to a multidisciplinary team were advised to make one or more changes in their treatment, the researchers at the University of Michigan Comprehensive Cancer Center found. (Cancer, Nov 2006.) A second American study (Cancer, Feb 2002) found that the second opinion changed management in 20% patients. Only 46% of patients had a complete discussion of treatment options prior to the second opinion, however this may in part be due to incomplete patient recollection.These variations in diagnosis and treatment opinions may reflect true differences of medical interpretation but poor medical judgment or a doctor not knowing about new treatment options and research also can lead to recommendations that are not the best for you. Dealing with a breast cancer diagnosis is scary and overwhelming. Worrying about whether the diagnosis and treatment plan are right only adds to your anxiety.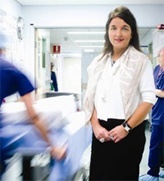 A second opinion may be especially advisable if your choice of surgeon and treatment options is limited because you live in a remote area . In this case, you might seek a second opinion from a surgeon at a major centre in a capital city. On occasions your surgeon may themself be uncertain and may actually actively suggest that a second opinion is advisable. In this situation the surgeon would usually recommend the person and place who they think would offer the most beneficial consultation to add additional information on how to proceed in your particular clinical circumstances. A second opinion may not necessarily be needed if you're already working with a specialist breast surgeon and your case is being discussed by a multidisciplinary team of experts who you are comfortable with. Most cases are usually straightforward. A diagnosis is made and treatments are initiated. Thus, many patients may not need a second opinion. You should not feel pressured/compelled to seek a second opinion by others if you do not feel one is necessary for you.
If you do decide to seek a second opinion, it is important that you go to a physician who does this routinely and has a system in place that will ensure a thorough and detailed review including if appropriate discussion at a multidisciplinary meeting. A second opinion is a very detailed analysis undertaken often in one prolonged consultation. Many surgeons for this reason charge considerably more for second opinion consultations than standard initial consultations. You should inform the surgeon's staff when you book your appointment that it is for a second opinion, as more time is usually allowed.
Amongst most surgeons who undertake many second opinions, there is an understanding that their role is to provide an "'opinion" rather than being drawn into pointless, irrelevant discussions regarding the initial surgeon or placing undue pressure on the patient to transfer their care. Some patients will in fact elect to transfer their care. Sometimes this is because the second opinion consultation is perceived more positively by the patient, which is often in part because the initial interaction involved the patient being informed of the cancer diagnosis and is therefore viewed by the patient in a more negative light.
There are some instances when patients have some basic disagreement with their surgeon, or there isn't the "fit" that there should be. If a patient is wishing to change surgeons, it is essential to transfer care at the outset, as it is not ideal to change surgeons part way through treatment, especially midway through a series of planned operative procedures. (see Changing Surgeons below).
Should you tell your present surgeon about the second opinion? Usually Yes. It is in your best interests that all of your doctors know all the facts and opinions. Your health is at stake, and unless you have had a major disagreement with your surgeon, and are using the second opinion as a gateway toward changing surgeons, it is usually to your advantage to share all the information.
2nd Opinion Checklist
Once you have scheduled an appointment for a second opinion, you will need to check that all the information detailed below has been forwarded to the second opinion surgeon. Your general practitioner is normally the person who will arrange this, as it is usually the GP who provides the required referral letter for the second opinion. ( the initial surgeon will have sent your GP all the relevant information.)
Breast imaging reports (i.e. mammogram, ultrasound +/- MRI)
Pathology report from breast needle biopsy and/or breast surgery
Operative report if surgery has been performed
Most recent lab results if relevant
Other imaging reports (i.e. CT, bone scan, chest x-ray, PET scan)
Any previous treatment records, if applicable
On occasions an expert pathology second opinion/review to verify/confirm the original pathology may be indicated. This involves obtaining the original pathology slides which may take a few days. Once your case has been fully reviewed, which may include discussion at a multidisciplinary meeting (with your consent of course) a written summary of the findings of the surgeon that has undertaken the review will be generated. You may want a copy of this sent directly to your initial surgeon, but this should be your choice. This document should consist of a review of the pathology from previous biopsies or surgery, a review of any imaging studies that have been submitted, a summary of the history and pertinent facts pertaining to your situation, and then a summary of treatment recommendations. With the treatment recommendations there should be a discussion of risks versus benefit for each treatment option. You must consider the opinions presented to you and choose the treatment plan that you feel is right for you. The second opinion surgeon may call your doctor on the phone to have an immediate discussion of the findings, especially important if you are about to have surgery or begin a new treatment program, and are waiting for agreement. Most women, once they have had a second opinion, will return to their initial team of doctors for actual treatment. It is therefore important that an open dialogue with these physicians be created if possible.
Modern breast cancer treatment means that there is often more than one option for treating a particular situation; for example deciding between breast conserving surgery or full mastectomy. Occasionally the second opinion may provide an alternative approach that produces a better result or may offer a more advanced, complex surgical technique. Surgical recommendations can vary widely. The reason for preserving the breast is for cosmesis. This may require consideration of innovative oncoplastic surgical techniques eg tissue flap advancement which will not be performed by all surgeons. There are situations when the final cosmetic result with breast conservation however, may be inferior to mastectomy and reconstruction. Jane O'Brien believes that women should have an honest and realistic assessment of what their chances are of obtaining a good cosmetic result with breast preservation.
Finally, keep in mind, there is usually no rush to make decisions – taking a few days to discuss treatment options and to think about your decisions is perfectly fine. The cancer will not change significantly even over a period of 2 –3 weeks. You should not feel hurried into committing to a particular procedure until it all makes sense and you feel comfortable with your surgeon and the recommendations.
Changing Surgeons
It cannot be re-emphasised strongly enough that choosing your breast surgeon is an extremely important decision. It is generally not possible to transfer your care AFTER all your surgery has been completed. It is the responsibility of the operating surgeon who performs your breast cancer surgery to provide both postoperative care and ongoing long term follow up. If a surgeon is due to retire it is their responsibility to arrange for transfer of your ongoing follow up to to one of their colleagues (with the colleague's prior agreement of course)
Most surgeons strongly discourage patients wishing to transfer care AFTER surgery has been completed. Jane O'Brien is happy to provide a "one off" second opinion following surgery performed by another surgeon, as to whether for example, in her opinion, surgery is complete or whether a further operation needs to be considered. It is practice policy, however that other than in exceptional circumstances, she will not take over the ongoing long term follow up of patients on whom she has not herself performed the breast cancer surgery.