Breast Cancer Patient Information Resources
One of my specialist surgical colleagues once commented that he couldn't understand why I provided so much information about breast cancer on my website which was available for anyone to access, free of charge, and that he preferred to restrict his information sharing to his own patients within the confines of a clinical consultation. This is not an attitude I share. I am a great believer in the power of knowledge, and whilst the information I provide is primarily for the benefit of my own patients, I am more than happy to make it available in the public domain for the use of anyone.
I have curated the information resources below specifically aimed at women with diverse information needs. Publications produced by public health agencies by necessity need to be suitable for all literacy levels, and as such may not provide the level of detail required by women with high information needs, which is why I have also included some more detailed medical information.
There is no shortage of information out there if you are newly diagnosed with breast cancer. But the omnipresent internet is definitely the game changer, and not always in a good way. See Use of the Internet. When you type the words "breast cancer" into your browser, you're faced with literally millions of pages. And a breast cancer diagnosis is no longer spoken of in hushed tones; it is often blogged and tweeted about by women chronicling their journey through treatment, sending selfies from the chemo chair for all to see.
The problem isn't access to information anymore; instead, it's too much information, with no filter. Some of what you can find online is credible; some isn't. Some information will be relevant; most won't be. Most important, the critical information that you need to make decisions for yourself and your particular case is actually quite limited relative to the huge amount of information that's out there. Getting information should be empowering, but too much information without the correct guidance to figure out its relevance can have the opposite effect.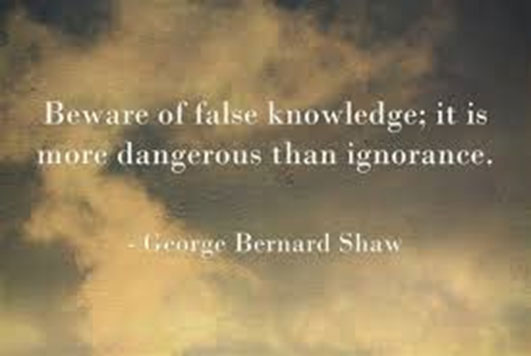 Rumours, misinformation, and half-truths: breast cancer seems to attract more of these than almost any other disease. By the time a new patient has come to see me for the first time, she's usually learned all kinds of "facts" about breast cancer from friends, from family members, and from looking online—and is terrified about her prospects as a result. Although I'm not entirely sure why this should be the case, I think it has to do with how common the disease is. Everyone seems to know something about it and is willing to share their information, some of which is true, but most of which isn't applicable to any individual case. When a new patient comes to my office, what she's looking for is clarity and a trusted source of information, so that she can make informed decisions about her treatment and recovery without any more stress and anxiety than necessary.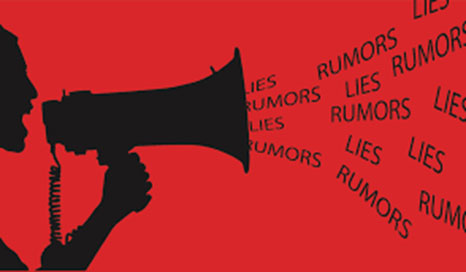 What I have been told by so many patients is that the time between diagnosis and actually meeting with the doctor and developing a plan of attack is the toughest. It is during this period when you (and often your spouse or family) feel so vulnerable, with no one to answer your questions. This is the time when, desperate for information, you can end up burning the midnight oil (who can sleep after receiving a diagnosis of breast cancer?) trolling the Internet for any meaningful information you might find. See Before Your Consultation with the Breast Surgeon.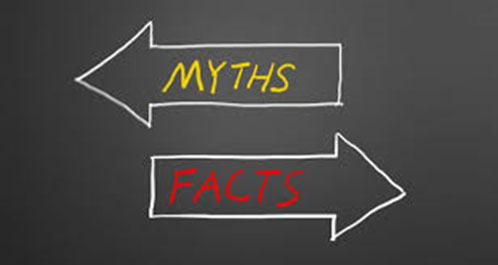 Going online is a part of the information-seeking process for many women newly diagnosed with breast cancer, and you or your family members may search out information at various points in your course of treatment. Should you choose to refer to online resources there are many that are reputable and up to date, but online information acquisition is usually limited by the inability to discern what, if anything, you are reading is relevant to your particular case. Even reputable sources cannot usually provide individually tailored information. The information below is all the more helpful when you have a top-notch team advising you about how the information relates to your particular case.
General Breast Cancer Information
Guide for Women with Early Breast Cancer-Cancer Australia
Understanding Breast Cancer- Cancer Council
Primary Breast Cancer Resource Pack- Breast Cancer Care United Kingdom
Breast Cancer Answers – American Society of Clinical Oncology (ASCO)
Guide to Understanding Treatment Decisions
About Breast Cancer- Breast Care Network Australia( BCNA)
Optimal Care Pathway for Women with Breast Cancer
About Breast Cancer-UK cancer research
What is Breast Cancer? European Society of Medical Oncology (ESMO)
A Woman's Guide to Breast Cancer Treatment
Breast Cancer Patient Guide Surgery and Treatments Workbook
Breast Cancer Surgery
General

Surgery Choices

Patient Guide to Breast Cancer Surgery and Treatment

BCI Surgery for Early BC 2017

Breast Cancer Surgery Handbook

KS Treatment Surgery 030617

Calvo Jatoi2016_Chapter Surgical Considerations In TheMan
Breast Conserving Surgery

Giuliano Mabry 2011 Chapter Lumpectomy

Breast-conserving surgery: the balance between good cosmesis and local control

Leidenius 2018 Chapter Surgery To The Breast Conser

Cox 2015 Chapter Breast Conserving Therapy

Mariotti 2014 Chapter Conservative Surgery And On Coplas
Mastectomy

Tzeng 2011 Chapter Mastectomy

R. Douglas Macmillan

Moo Simmons 2015 Chapter Mastectomy For Invasive Breast Cancer

Mariotti 2014 Chapter Conservative Mastectomy
Oncoplastic Breast Conserving Surgery

Chen2011 Chapter Oncoplastic Techniques For Breast

R. Douglas Macmillan

Sanidas Fitzal 2018 Chapter Oncoplastic Breast Conserving
Axillary Surgery

Bussone 2014 Chapter Sentinel Node Biopsy And Axillary Dissection
Systemic Therapy
General Information

Adjuvant Systemic Treatment for Breast Cancer- An Overview

Lowe Somlo 2011 Chapter Adjuvant Systemic Therapy

The role of adjuvant systemic therapy in patients with operable breast cancer

Systemic Therapy
Chemotherapy

Understanding chemotherapy booklet August 2018

BCI Chemotherapy 2017 WEB Update

Chemotherapy for Breast Cancer

BCC Chemotherapy 2017

3078 GP Factsheet Common Chemotherapy Side Effects

Nirsimloo Cameron 2016 Chapter Adjuvant Systemic Treatment for Breast Cancer

BCC 34 Paclitaxel 2017

BCC 35 Docetaxel 2017

BCC 96 Fec Chemotherapy 2019

BCC 121 Capecitabine 2018

BCC 233 Fect Chemotheraphy 2019

Progress in adjuvant chemotherapy for breast cancer: an overview

Chemotherapy
Targeted Anti HER2 Therapy

HREC Information About Trastuzuma Herceptin Early Breast Cancer

HER2 Targeted Therapy

BCC 41 Trastuzumab Herceptin 2019

Pertuzumab (Perjeta)

BCC 235 Pertuzumab Final March 2019

Herceptin Adjuvant Core Patient Brochure New
Endocrine Therapy

BCI Hormonal Therapies 2017 WEB update

NBCC Hormonal Therapies

BCNA Hormone Replacement

HTC Hormonal Therapies Early Breast Cancer

HORMONAL

Aromatase Inhibitors

Tamoxifen

Burstein 2011 Chapter Adjuvant Endocrine Therapy

Endocrine Therapy

BCC 20 Tamoxifen 2018

BCC 31 Anastrozole 2019

BCC 64 Letrozole 2019

BCC 46 Exemestane 2019

BCC 27 Ovarian Suppression 2018

BCC Goserelin
Radiation Therapy

Understanding Radiation Therapy Booklet December 2019

BCI Radiotherapy 2019

BCC 26 Radiotherapy 2019

Adjuvant Radiotherapy for Breast Cancer

Bloom Buchholz 2011 Chapter Whole Breast Radiotherapy

Jagsi Pierce 2011 Chapter Postmastectomy Radiation Therapy

Sayan Heimann 2016 Chapter The Role of Radiotherapy In Breast Cancer
---
You will need the Adobe Reader to view and print these documents.