Breast Care Nurses
Will there be a breast care nurse (BCN) available to you?
Whether or not there will be a breast care nurse available to you, is a very important factor to consider in choosing your breast care team.
Our breast care nurse Brooke (pictured below) is based in The Breast Centre consulting suite, and is available to all patients with either benign or malignant breast disease for information, provision of educational resources, assistance with obtaining prostheses, psychosocial support and counselling in a private, dedicated counselling room. The service provided is confidential.
Our breast care nurse attends our weekly Breast Centre Multidisciplinary Meeting and works very closely with specialist breast surgeon Jane O'Brien, and is able to discuss and reinforce all information provided during consultations.
If you are admitted to hospital, our breast care nurse will visit you each day to spend some time with you and, importantly, listen to how you're feeling. She will provide you with appropriate information to help you understand and adjust to what you are going through. When it's time to go home, our breast care nurse will help you prepare for your discharge and will be available to answer questions even after you have been discharged.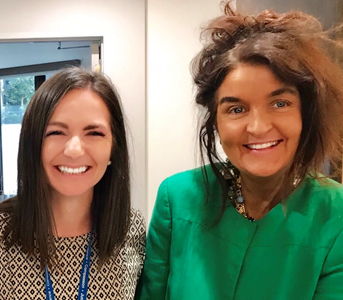 The Breast Centre Breast Care Nurse, Brooke Thomas pictured above left, with Jane O'Brien (above right), may be emailed on Brooke.Thomas@svha.org.au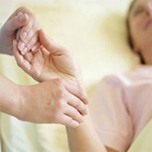 The value of the specialist breast care nurse role as part of the multidisciplinary team in providing quality care for women has been increasingly recognised nationally and internationally as part of evidence-based best practice for breast care. Breast care nurses have been available for over twenty years in Victoria; however both women's access to a breast care nurse and the services offered are variable and this has in the past often been particularly so in the private sector. Timely access to a breast care nurse can greatly assist women going through treatment for breast cancer. Breast cancer patients repeatedly emphasise the importance of the role of their breast care nurses throughout their experience of breast cancer. The support that breast care nurses provided incorporate the following components: communication, rapport and an awareness of the women's needs, availability, reassurance and practical information.
What is a breast care nurse?
A Breast Care Nurse is a registered nurse who has done special study in breast care nursing. A Specialist Breast Nurse is defined as "a registered nurse who applies advanced knowledge of the health needs, preferences and circumstances of women with breast cancer to optimise the individual's health and well-being at various phases across the continuum of care, including diagnosis, treatment, rehabilitation, follow-up and palliative care."
A Breast Care Nurse is a highly qualified and experienced registered nurse who has specialized in the care and support of women with breast problems. The primary role of the breast care nurse is to support people who have or fear they have breast cancer, as well as their families and carers. They provide information, physical and psychological care and give practical advice to patients and carers from diagnosis to treatment, rehabilitation and beyond. The breast care nurse is a member of the multidisciplinary team caring for the person with breast cancer and is available to give information and support before and after surgery.
Aims of the breast care nurse
To give support and information to the person with breast cancer, their family and those who care for them
To make people living with breast cancer more aware of the support services available in the hospital and community
To encourage high standards of treatment in breast care nursing
To make people aware of research and clinical trials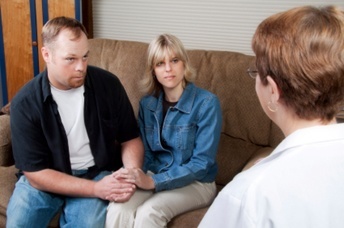 The breast care nurse is available to:
Answer your questions
Explain your treatment
Give you information on treatment for breast cancer
Give you information on breast prostheses and breast reconstruction
Explain what happens during your stay in hospital
Visit you during your stay in hospital
Organise support for you when you leave hospital if needed
Help you look after your wound after your operation
Give you emotional support
Refer you to other services if needed
Act as a link with all members of the treatment team
Coordinate your care from when you are diagnosed with breast cancer, through your treatment and follow up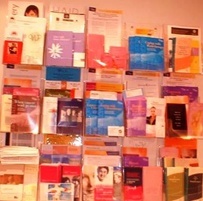 Breast cancer is a significant health problem worldwide, and a complex disease both physically and psychologically. Dealing with the many challenges relating to a diagnosis of breast cancer, such as lengthy treatments and trying to combine recovery with family and work commitments, can have a significant and negative impact on women. Following the diagnosis of breast cancer an individual's quality of life can be challenged physically, psychologically and functionally.
Depression and anxiety may result from the distress of diagnosis, fear of a life-threatening disease and tumour recurrence. Breast surgery may impact psychologically on a woman's body image and sexuality. Side effects such as nausea and vomiting: hair loss and fatigue; secondary lymphoedema; symptoms associated with therapy-induced menopause, such as hot flushes and emotional lability are just some of the physical consequences of breast cancer treatments. To the individual patient, therefore, breast cancer is not only a medical problem, but also one which has serious psychological, emotional and social impact. Effective management requires a professional and holistic approach.
Maguire 1978 and Maguire 1983 were the first to identify the specific emotional and psychological needs of women diagnosed with breast cancer and the need to offer both psychological as well as physical care to aid recovery. Their work laid the foundation for the development of the role of Breast Care Nurses (BCNs) in the United Kingdom. Other countries have also embraced this role.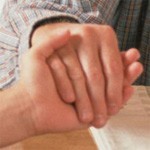 In North America, Australia and Scandinavia, BCNs have been developing their roles over the past 20 years. Currently, BCNs are mainly supported within better resourced healthcare systems where they are often the primary contact for women following a diagnosis of breast cancer. Working as part of a breast team is central to the work of BCNs and, as such, they are a regular feature of the multidisciplinary healthcare team. National and clinical guidelines recommend multidisciplinary teams (MDTs) as the best way to manage breast cancer and maximise outcomes. The effectiveness of these teams comes from common goals and understanding among members as to the impact of the illness on each woman, recognising her circumstances, feelings, concerns and preferences for treatment and the contribution each can make.The BCN is a well respected and well established entity within these teams, and has been shown to impact positively on the overall quality of clinical care provided to women and to exert a positive influence on the work of their teams and their medical colleagues.