Mastectomy without Reconstruction (Simple Mastectomy)
IMPORTANT-PLEASE NOTE:
NONE OF THE IMAGES ON THIS WEBSITE ARE OF ACTUAL PATIENTS OF JANE O'BRIEN
THE IMAGES ARE PROVIDED FOR YOUR INFORMATION AS EXAMPLES ONLY
ALL IMAGES IN THE PHOTO GALLERY HAVE BEEN SOURCED FROM THE PUBLIC DOMAIN
JANE O'BRIEN FEELS THAT OUT OF RESPECT FOR HER PATENTS, PRE AND POST OP PHOTOS ARE MOST APPROPRIATELY SHARED IN AN OFFICE CONSULTATION AND NOT ON THE INTERNET. SHE IS HAPPY IF APPROPRIATE TO REVIEW RELEVANT DE-IDENTIFIED PRE AND POST OPERATIVE PHOTOS OF HER OWN PATIENTS IN THE PRIVACY OF HER OFFICE WHEN YOU MEET WITH HER
Mastectomy without reconstruction or "simple" mastectomy is removal of the breast tissue and overlying skin including the nipple/areolar complex, via an elliptical incision, usually leaving a transverse or oblique scar.
Whilst post operative photographs are usually readily available as a resource for women undergoing breast reconstruction, there are often few images available for women undergoing mastectomy without reconstruction. The multiple images below demonstrate the varied cosmetic results that may follow simple mastectomy, related primarily to operative technique and the body habitus of the patient.
Cosmetically sub-optimal folds of flesh at the side of the body or 'dog-ears' are frequent following mastectomy. Redundant skin and fatty soft tissue at the outer end of a mastectomy scar can be unsightly and uncomfortable. Skin closure can be particularly challenging in obese patients. The resultant 'dog-ears' tend to hang over the top of the brassiere which can be a nuisance and can cause significant discomfort because of the bulky underarm sensation. Obese patients often have a bulky fat pad that extends completely around the back /torso, and following mastectomy without the weight of the breast to pull this tissue forward, it is left to droop from the underarm.
Dog Ears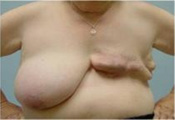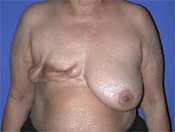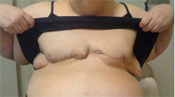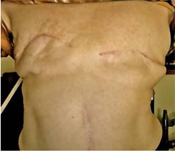 Extending the elliptical mastectomy incision around toward the back will sometimes minimize dog ears, and there are a number of fancy modified incisions that may be employed. In extreme cases the best option is often to warn the patient preoperatively of the likelihood, and to plan to perform a secondary excision of the bulky tissue at a later date if needed, which involves extending the mastectomy scar around towards the middle of the back, assuming a delayed reconstruction is not being performed.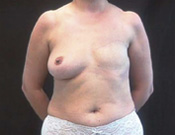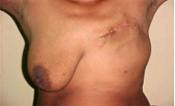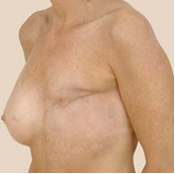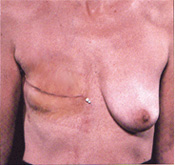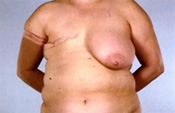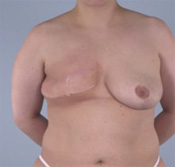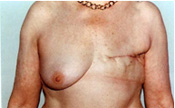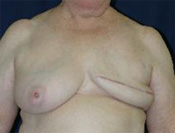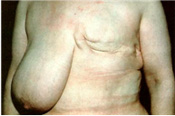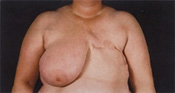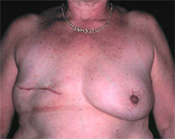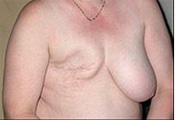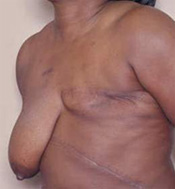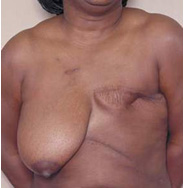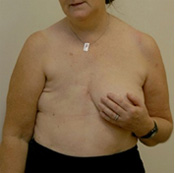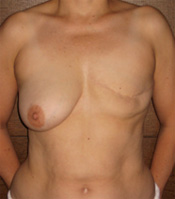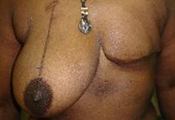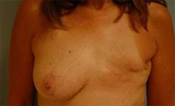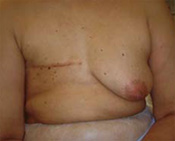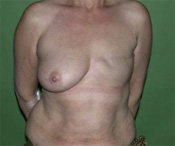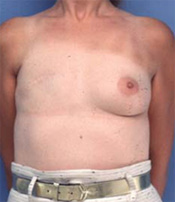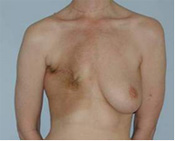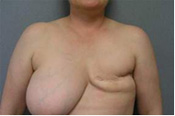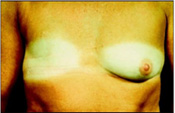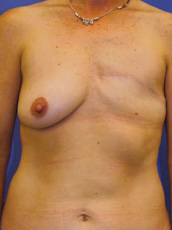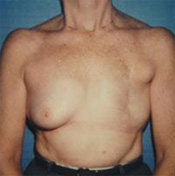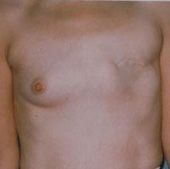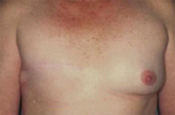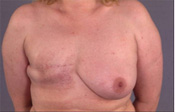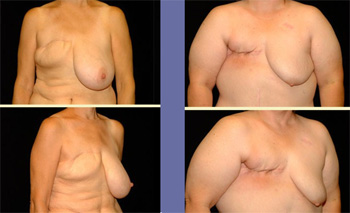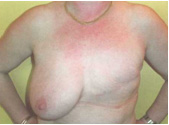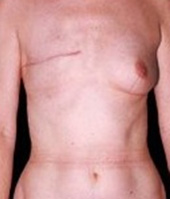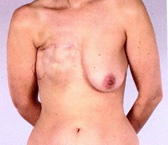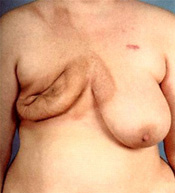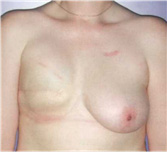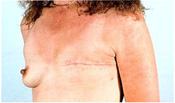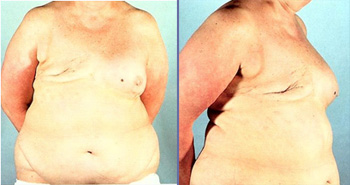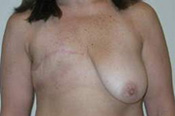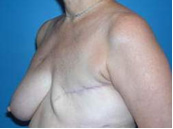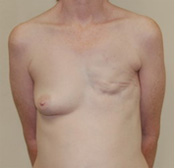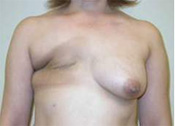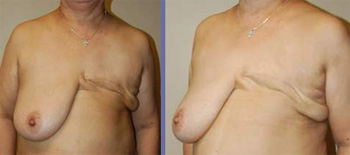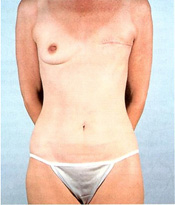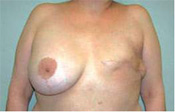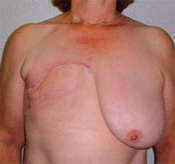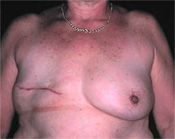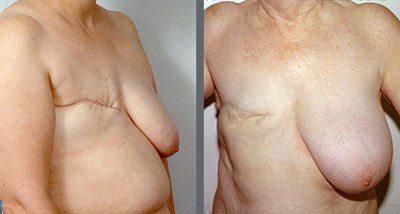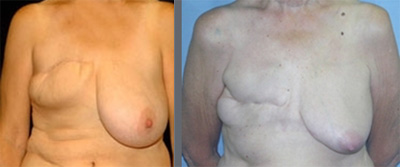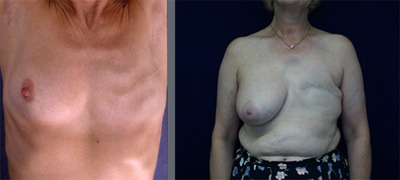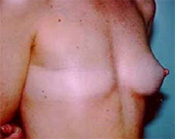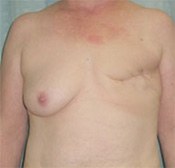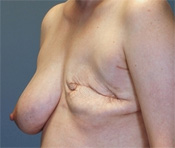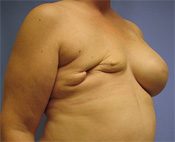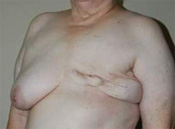 Bilateral Simple Mastectomy