Types of Breast Cancer Blog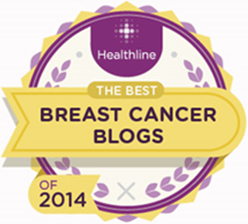 Blogs (and other social-interactive media) are changing the dissemination and reception of health information for both the public and health professionals and are now a major part of how online visitors consume information, interact online and make decisions about healthcare. According to a 2006 report by the Pew Internet and American Life Project, 39% of adult users of the internet in the United States read a blog.
The rise of the empowered patient may threaten the previous stature of the physician as the sole decision maker, but empowered patients make the decisions which they feel are right for them.This has important implications for how health care professionals view such patients and engage with them. Doctors have a strong vested interest in supporting the updating and maintenance of medical information utilized by patients online, and can learn from patients engaging in social media about their conditions and the realities of living with them. They can also pass on their findings to other patients and encourage them to seek out online support communities.
Medical and health blogs including breast cancer blogs, fall into two main broad categories:
Personal Illness Blogs: These are blogs written or edited by people suffering from a specific disease or condition, or by their surrounding "support network". These can be first-person (written by the patient) or third person (written by relatives or friends of an ill individual) Third-person blogs are often employed for group updates and notifications. They typically contain messages of hope, and sometimes requests for donations. When written by the patient, the blog focus is usually on "self"; for personal processing of illness and self-encouragement and motivation. The emphasis is on "I" in writing style and topics, and often contains a chronology with updates of treatment. Patients blog to share their stories and write about their experiences. "Come join me on this journey". Doctors can learn a lot from reading patients' viewpoints, as doctors often don't really know what it's like to be a patient in the healthcare system.
In Healthline's list of the 21 Best Breast Cancer Blogs of 2014 (1) – www.healthline.com/health-slideshow/best-breast-cancer-blogs, nearly all are written by breast cancer patients.
"The lifetime risk of a woman in the United States of getting breast cancer is one out of eight, according to the American Cancer Society. And while the disease is common enough to touch the lives of millions of families, every patient's journey is unique. These blogs do an amazing job of telling very personal stories of survival and loss, while also capturing the universal nature of this ubiquitous disease. These talented writers, most of them breast cancer patients, give a clear and definitive voice to everyone yearning for a cure. Breast cancer patients will find familiar storylines and helpful perspectives, but all readers will come away touched, motivated, educated and inspired.
These blogs represent a broad sampling of stories and information aimed at serving those with breast cancer and the people near and dear to them. Breast cancer diagnoses and treatments are always evolving. Getting the latest information may save your life and give you a little peace of mind, too. These blogs make it clear that even in the face of one face of one of life's greatest challenges, it's possible to find strength or perhaps just the right words to make it through the day. Read up, reach out, and stay strong in the face of breast cancer."
Professional Blogs–"Doctor Blogs": These are written by health professionals, who blog experiences, opinions, and expertise. Some want patients to know more about the healthcare system and changes in health policy. Some doctors, like myself, blog because they want to share important and evidence based healthcare information with patients, peers and the community. They have knowledge and expertise and want to guide their patients to other quality sources of health information. They want to educate and inform patients, and to make a difference in patients' lives. Studies suggest that patients still consider medical professionals to be the most important source of health information, yet only 35% of medical blogs are written by doctors. Kovic et al. 2008. (2)
Social media pose higher risks compared to other conventional media (eg TV and print material), due to the much wider outreach of the social web and it's partly uncontrollable/non-moderated nature -'anyone can publish whatever they want'. The risks include spreading misinformation (very rapidly through viral messages and videos) disseminating biased or incomplete (and thus potentially risky) information or publishing information that is presented in such a way that makes misunderstanding a likely possibility.
There is no easy way to remove or stop all the 'bad' information online, but as health professionals, we can at least provide good quality information. Consumer education can be effectively done using the same social media tools, while promoting quality material can be achieved by creating trustworthy social media channels for this purpose.
Studies suggests that patients forget more than 50 percent of what they are told in the doctor's office. Add to that misremembering or misinterpretation, and the information holes grow even larger. What happens to these holes when these individuals get home? Our patients are making decisions based on what they read online. We as doctors have an obligation to be sure that the information they are receiving is accurate. We need to be present where they are to address their residual questions and also to aid them through their medical decision-making process. We need to be active in producing or curating online medical content to aid our patients.
Why am I blogging? Because that's where my patients are. Increasingly, they are utilizing the internet to research treatment options and to find the latest information on their disease.
My blog posts going forward will focus mainly on current research publications as they relate to everyday clinical breast cancer surgical practice. Also, blogs and social media channels due to their immediacy, are ideally suited to providing context to current media health stories and also dispelling any myths in a timely fashion. They can be used to share current journal articles, curate online medical content, express scientific opinions, post updates from conferences and circulate information about upcoming events.
As doctors, our job is to inform patients about health and treatment choices. We owe it to them to ensure that the information they are reading online is of the same quality as we would give them in our office.
Kovic I et al. Examining the Medical Blogosphere: An Online Survey of Medical Bloggers. J Med Internet Res 2008;10(3):e28