Interstate/Overseas Patients
Around 30- 40% of women who choose to have their breast surgery performed by specialist breast surgeon Jane O'Brien at the Epworth Breast Service in Richmond are from outside Melbourne. In addition to women who live in regional Victoria, many of these women are from interstate and overseas.
Year

Melbourne
Metropolitan Area(%)

Regional Victoria(%)

Interstate/Overseas(%)

2015

61

27

12

2016 to date

63

29

8
Click here for more information
We commonly receive requests from interstate and international patients to attend for second opinions and to have their surgery here, many of whom have already had an initial breast surgical procedure performed elsewhere.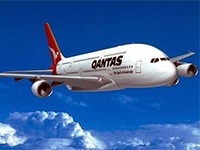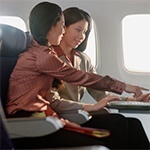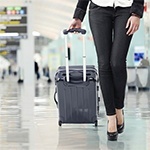 Whilst some specialties offer initial consultations remotely via telephone or skype, this is not appropriate for this type of breast surgery. A "face to face" consultation is vital for a comprehensive clinical assessment and a thorough discussion of all the appropriate options prior to undergoing surgery for either breast cancer or for risk reduction purposes (prophylactic mastectomy) and a clinical breast examination performed by the surgeon is also essential.
Please inform our staff when booking your appointment if you will be travelling long distances, so that we can maximise the efficiency of your visit. We will request that the results of all previous investigations including imaging, biopsies and the pathology from any previous surgery be forwarded by fax or email prior to an appointment being scheduled, so that any further tests that are likely to be required can be planned in advance (eg breast MRI), as well as any appointments with other specialists eg plastic surgeon, medical oncologist.
It is absolutely essential that you bring any recent breast imaging films (mammography/ ultrasound) with you to your initial consultation for review by the breast surgeon. Without these x-rays, your visit may prove to be a waste of time, and you may be required to return on a second occasion. Sometimes review of the breast imaging leads to a recommendation for further needle biopsies to be performed, the results of which may influence your surgical options, and this process may take several days. Because of this, for your initial visit you should book a flexible return flight that is able to be altered/rebooked, and we strongly suggest you have travel insurance in case you need to change your travel plans.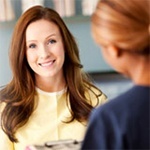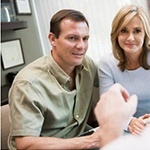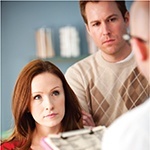 In general, you will need to allow a minimum of two–three weeks after your surgery during which time you will need to be available in Melbourne to attend for postoperative appointments. Additionally, depending on the type of breast surgery you undergo, you may need to return to Melbourne at regular eg monthly intervals for several months following your surgery, and it is crucial that you are available to return for these postoperative appointments.Whilst digital photography can be very useful, it is important to understand the potential limitations of communicating remotely via email, telephone or Skype after your procedure, especially if there are any complications, which are generally much more easily managed when your surgeon can see you in person.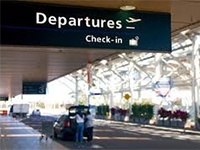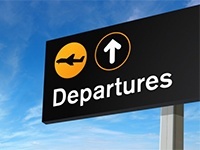 Whilst we attempt to streamline the consultation, surgery and follow-up process as much as possible for "out of area" patients so that the number of trips to Melbourne are minimised and the length of stay in Melbourne is kept to a minimum, we will not potentially compromise your medical care by cutting corners for the sake of convenience. It is essential that you are available to return for all postoperative appointments, particularly should we need to see you more frequently than is usual, and if this is likely to be a potential problem for you, you are perhaps better served having your surgery performed locally.
We are able to help with recommendations for local accommodation. Adara Richmond is a quality 4.5 star serviced apartment accommodation option very conveniently situated directly adjacent to the Epworth Hospital. Their studio, one and two bedroom fully self contained serviced apartments offer kitchen and laundry facilities and secure undercover onsite car parking is available at $20 per day (subject to availability). One of the main focuses of Adara Richmond is to supportthe Epworth Hospital and preferred rates for Epworth hospital patients and visitors are offered. For information call T: 03 9267 1000 or E-mail: richmond@adaraapartments.com.au.
Website: http://www.adararichmond.com.au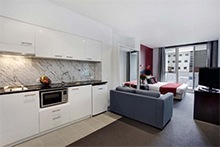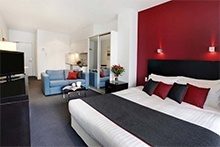 Because we treat so many "out of area" patients we are used to coordinating with local support services when you return home and our breast care nurses liase closely with local breast care nursing services. Your case (with your permission) will be discussed both pre and post op in our weekly Epworth Breast Service Multidisciplinary Meeting, in which medical and allied health care professionals consider all relevant treatment options and collaboratively develop an individual treatment plan for each patient. These Multidisciplinary team treatment recommendations will be communicated to your own local doctor. Women from "out of area" who have their surgery performed in Melbourne by Jane O'Brien may choose to have their additional breast cancer therapies eg chemotherapy, radiotherapy closer to home, but many also elect to have all their breast cancer treatment here at Epworth Richmond where it can all be administered under the one roof.