Dr Cathie Poliness
MBBS BMedSci FRACS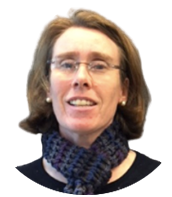 Cathie Poliness is an experienced specialist breast surgeon who coordinates the Breast Centre long-term surgical breast cancer follow up programme in addition to seeing patients attending for annual high-risk screening and the surveillance of benign breast disease.
Cathie graduated from the University of Melbourne 1989. She trained in general surgery at St Vincent's Hospital, including a period of research in Barrett's Oesophagus and was awarded a Bachelor of Medical Science and became a Fellow of the Royal Australasian College of Surgeons in the year 2000 and subsequently she undertook a Fellowship in Breast and Surgical Oncology at the Peter MacCallum Cancer Centre.
In 2001 Cathie worked as the Clinical Breast Fellow in the Edinburgh Breast Unit. She returned to Australia in 2002 to teach undergraduates at St Vincent's Clinical School and commenced work at the Peter MacCallum Cancer Centre specialising in breast surgery, with a particular interest in working with families at increased risk of developing breast cancer.